Proper translation of financial documents is essential for success in the global markets. Transenter has extensive experience in translating specialized financial documents. One of the fields of our activity is the translation of annual reports. That is why many companies from different industries have commissioned the translation of their annual reports to us. Some of them were so satisfied with the results that they have decided take the opportunity to create their own translation environment for all their financial translations. In this case, a company engaged in banking services is described.
CHALLENGE
Financial terminology is complex and requires an extensive understanding of the field. Globalization is undoubtedly our ally, yet every country, as well as every company uses their specific financial language and ideas. What's more, an annual report is not a stand-alone document; it must be compared with previous years' reports to provide full insight into your finances.
CLIENT'S EXPECTATIONS
Use of services of translators and proof-readers with their educational background in finance or economics only.
Keeping the terminology consistent.
Strengthening the relationship with consumers and clients by instant communication in multilingual markets.
Reducing translation costs.
Formatting and graphic design of Annual report.
APPROACH
Our long term experience, skilled language professionals, experts and project managers assure that the client receives the best possible financial translation service. We also employ the latest technologies, such as translation memory tools to guarantee the highest quality of the translation.
SOLUTIONS ELEMENTS
TECHNOLOGY SUMMARY
MT-lingo: automated translation solution that respects corporate NDA's by using secure translation systems instead of free online translators which claim your data:


Proof-lingo: accessible online editor helping to polish financial translations easily and with reference to the source document:
Click for more information: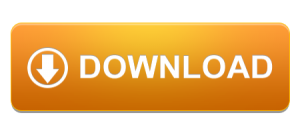 Allow us to identify your exact needs or request more specific information.

Contact us and discover the difference!