From Proust to Voltaire, from Coco Chanel to Yves-Saint-Laurent, from Joan of Arc to Charles de Gaulle, from Napoleon to Jean Jaures, from Edith Piaf to Serge Gainsbourg, from Roland Garros to Zinedine Zidane and from Gerard Depardieu to Audrey Tautou. They all had it, this French thing that made them different from everyone else.
Paris has the worldwide image of chic by excellence
It is considered the capital of luxury and fashion. It is true that places like Tokyo or New York are taking over the scene but "l'exception culturelle a la francaise" still stays very present in many areas. No one can deny the fact that Coco Chanel popularised the acceptance of a sportive, casual chic look as the feminine standard or Gerard Depardieu didn't make them laugh at least once.
In a world where mainstream everything from music to literature to fashion or even food is the trend, the French try to protect their culture as well as possible. They don't want to be like everyone else. They don't want to follow trends, they want to set them.
Paris is seen as one of the most romantic places to visit. Who has never heard of the Eifel Tower or Le Louvre? The French countryside is known for its beauty. French wine and Champagne are some of the most prestigious drinks one can drink. French Gastronomy is recognised worldwide.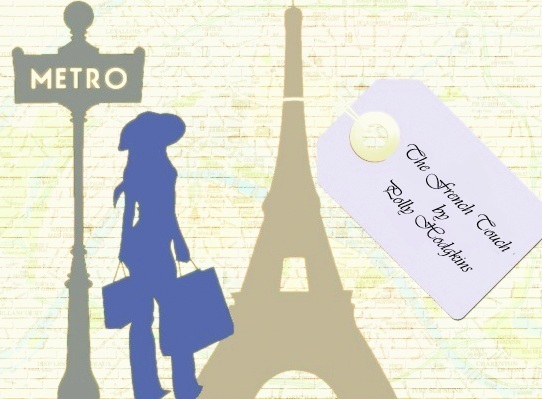 The French culture adds an extra twang to things that others don't have
How do you think the black and white silent film "The Artist" did so well? It was a gamble and turned out to be the first French film to ever win Best Picture, and the first mainly silent film to win since the 1927's film 'Wings' won. The Artist became the most awarded French film in history.
Not to mention the success of The Intouchables, after sixteen weeks, more than 19 million people had seen the film in France, and the film had become the third most-watched foreign film ever. In March 2012, The Intouchables became the highest-grossing movie in a language other than English.
But what is this French touch that makes these things and people so exceptional? This secret lies in the hands only of the ones who take the risk of stepping into the funny world of the baguette. The famous German designer Karl Lagerfeld did it. Humorist David Sedaris is doing it now, as are Johnny Depp, and Brad Pitt and Angelina Jolie, along with their six children. These famous Americans all found the "good life" in France. "L'appetit vient en mangeant" say the French, "appetite comes with eating". You just need to create the incentive to take that first bite.
Polly Hodgkins